When deciding on an aerial installation for your property, there a number of considerations. Firstly, what type of aerial to install based on signal quality, signal strength and transmitter.
You can check the signal strength and transmitter options by using a postcode checker. Using this tool gives you an approximate signal strength reading and the type of transmitter that will be most suitable.  The Digital UK postcode predictor is widely recognised and used. http://www.digitaluk.co.uk/coveragechecker/main/index/dummy/NA/yes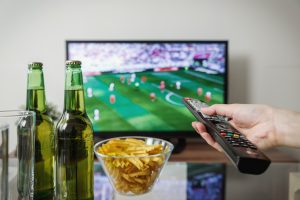 In most aerial installations there is a choice of pole lengths that range from 3ft to 12ft. Cranked pole or stand offs can also be used to clear the eaves above an install.  The aerial installation pole can be attached using a bracket or a wall or chimney mount.
More Than One TV?
It may be that you want to have more than one TV in more than one room and if so a choice will need to be made about using a splitter or an amplifier. An aerial splitter splits the signal from the aerial to feed multiple points. They are relatively cheap and easy to install.
Amplifiers are also known as boosters help to improve the quality of the TV picture, there needs to be a good quality signal to work from in the first instance.
Install An Aerial offer TV aerial installation, SKY Installation and TV wall hanging in and around the Midlands. For more information please call tel: 08004488725